Polymath (POLY) is a stock trading platform built to combine the stock market with blockchain technology. It allows companies to issue their own shares through smart contracts to participate in the stock market. Or call for investment based on its existing assets easily, quickly and inexpensively.
Polymath's goal is to become "the open source standard used for AML/KYC compliant stock issuance (AML/KYC anti-money laundering policy, mandatory policy of every institution) is compliance with participation and financial markets).
What is POLY token?
The POLY token is the main virtual currency in the platform, used by people to pay for trading activities in the platform, such as issuance fees and issuance of securities tokens by issuers. It can also be used for AML/KYC verification or platform access fees for investors.
POLY is the utility token in the Polymath platform. The POLY token is built according to the ERC-20 standard on top of Ethereum. It plays an important role in driving the Polymath blockchain to work. In the Polymath ecosystem, there is an additional token of the security token class of the ST-20 standard.
Features of Polymath
To generate a stock token in the Polymath platform, this will have to go through a 4-layer process. Includes the following classes:
Protocol class: This is the layer where any new security code is provided with information about the rules that need to be followed. This layer uses an ETH smart contract, to provide an initial KYC/AML compliance certificate.
Application class: The application layer allows companies to generate stock tokens in just a few minutes. The platform guides users through the process of creating a token that represents the security code.
Legal class: This class provides a set of legal tools for companies to use in comparison to legal elements, to ensure that such tokens are fully compliant with regulations.
Transaction class: This trading class provides liquidity through ST20 trading (ST20 is a standard in Polymath).
Development team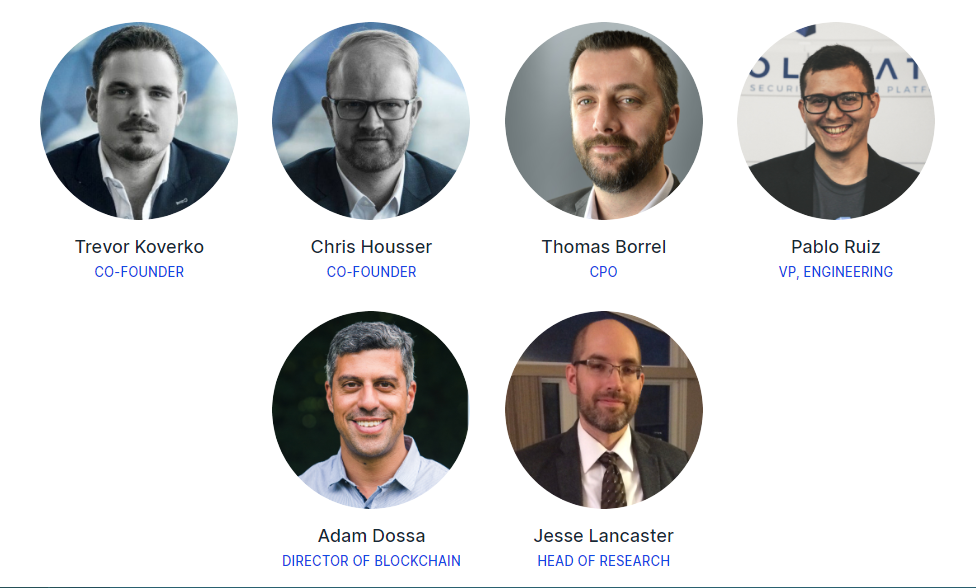 Project Polymath was founded by Trevor Koverko (CEO) who has had great success in Silicon Valley. He is also the founder of DAI, a leading global company focused on buying and selling super profitable websites. And the co-founder is Chris Housse, a lawyer and entrepreneur with many years of experience in blockchain.
Conclude
In short, although Polymath still faces many challenges, such as initiating, developing a strong network of advisors and establishing its brand as the best platform for issuing securities . But if Polymath can do that, it will greatly reduce the barriers and shortcomings of the current stock market.
Polymath is truly a company where people find the difference, which can make it a formidable competitor in the crypto space, not in any particular technical aspect by their POLY. POLY matches every feature available for any ERC-20 token.
You can see the POLY prices here.
Hanh Bui
According to AZCoin News
Follow the Twitter page | Subscribe to Telegram channel | Follow the Facebook page